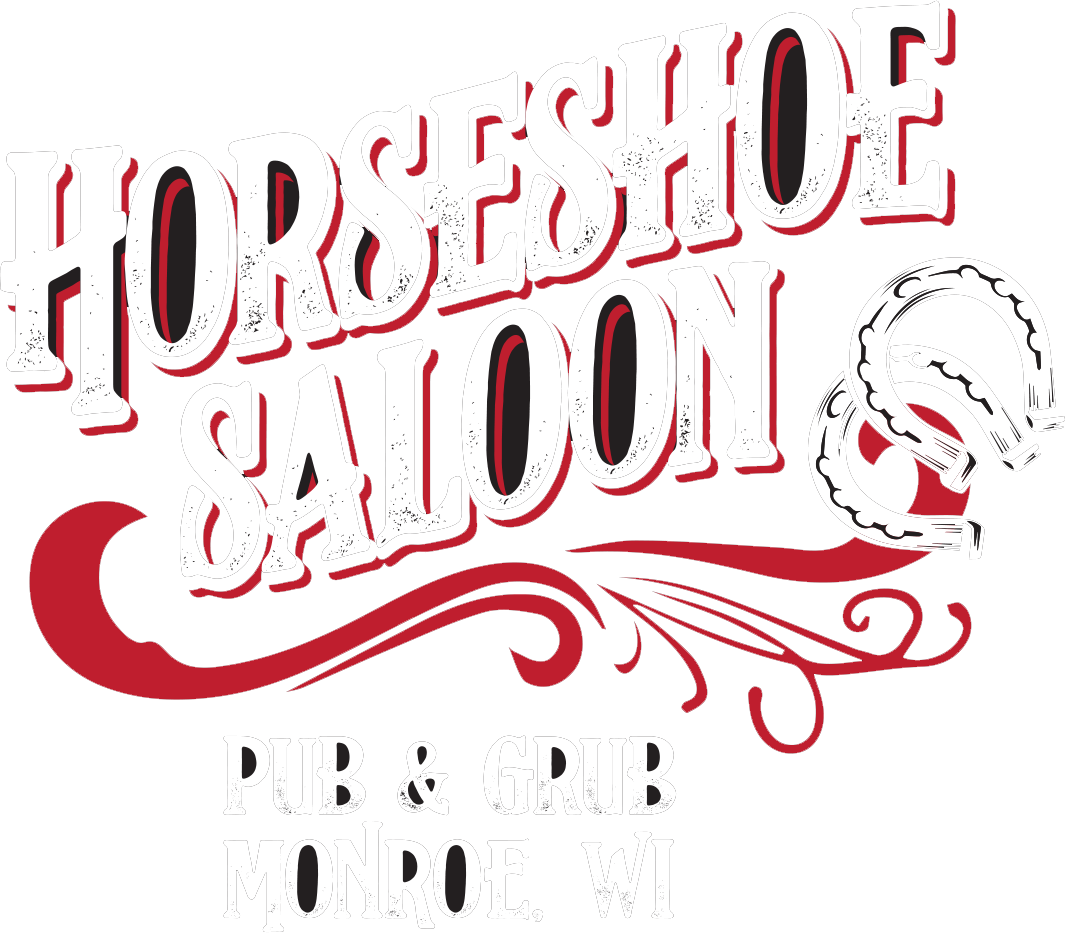 Appetizers
Hodge Podge
Regular and seasoned fries, mushrooms, cheese curds, onion rings.
The Mega Podge
Regular and seasoned fries, mini tacos, poppers, mac bites, broc cheese bites, onion rings.
Sandwiches
Dream Burger
Award winning burger that combines our famous burger patty with bacon, onion rings, and corned beef, smothered in Swiss cheese on a toasted ciabatta bun. Garnished with our house Dream Sauce.
Quesadilla Burger
Our Famous burger patty grilled your way with house made quesadilla sauce covered in a Monterey Jack pico cheese blend toasted in a tortilla.
Cajun Burger
Our famous patty grilled with Cajun seasoning covered with melty pepper jack cheese.
The Shoe Sandwich
Hot and fresh combine on the sandwich for a fantastic flavor. Corned beef, grilled onions, and melty Swiss cheese on a toasted ciabatta bun.l topped with fresh lettuce, tomato, and creamy mayo.
Homemade Pizzas
Pizzas are 12" and made to order with fresh ingredients and Wisconsin cheeses.
1 Topping
Get any one topping for $9.00! Each additional topping is $1.00 extra.
The Schwartzenegger
Pepperoni, sausage, mushroom, 6 cheeses, famous sauce. Named after our number one pizza pals, Joshua and Amanda!
Hungry Hungry Horseshoe
Pepperoni, sausge, bacon, green pepper, onion, mushroom, 5 cheese blend, Famous Sauce.
The Buffalo Bird
Garlic chicken breast, bacon, onion, Famous Sauce with a buffalo and blue cheese drizzle. Yum drizzle!
The Hot Mama
Choice 1 meat, 2 veggies, 5 cheese blend, jalapenos, Inferno Sauce. Is it warm in here?
The CBG
Our acronym pizza is simple enough, CBG stands for chicken, bacon and garlic. Sure to pelase the taste buds!
The BBQ Bird
Garlic chicken, bacon, onion, Sweet Baby Rays BBQ Sauce, 5 cheese blend. The good stuff!
The Herbivore
Onion, green pepper, tomato, mushroom, green olive, 6 cheese blend. Made regular or Inferno!